Jason Bott of the Union-Tribune said it best: "Sometimes the best man for the job is a woman."
Her name is Andy Wharton and she hammered a 19-yard field goal with nine seconds left in the game to give West Hills a 31-28 victory over Serra.
"I thought the play was stopped," said Wharton, "but when I saw it wasn't I just hoped it went through."
Wharton split the uprights.  No surprise to Wolf Pack coach Steve Sutton.
"She's a pressure player and has been in situations like this before (in other sports), but not like this with a football game on the line," said Sutton.
Quarterback Lon Sheriff also helped, throwing for 311 yards and two touchdowns.
UNHAPPY DEADLOCK
The 21-21 Division I title tie did not sit well with Torrey Pines coach Ed Burke or Vista's Steve Silberman. "I feel bad for the kids," Burke said to writer Steve Brand, "because this hasn't been resolved."
"Nobody likes a tie–they don't and we don't," said Silberman.
San Diego Section rules are that ties cannot be broken in championship games.  Overtime tie-breakers are only for elimination purposes in the earlier rounds.
Point Loma and El Camino tied, 6-6, in 1982 and no one was happy with that either.
EL NINO BOWL
Rain-soaked fields turned to mush in the playoff semifinals, highlighted by driving rainstors in various County locales.
Desert visitor Imperial couldn't handle the conditions in a 41-14, D-IV loss to Marian Catholic, whose Mike Davies returned a kickoff 85 yards for a score, rushed for touchdowns of 66, and 70 yards, and accounted for more than 300 yards.
The mud also was just fine for Vista, which defeated Chula Vista, 25-0, as the Panthers' Pisa Tinoisamoa rushed for 208 yards and sidekick Adrian Waddy added 85.
LOUSY SPORTSMANSHIP
Running up the Score.  A.k.a, piling on.
It's unpleasant and old as the game itself, from peewees to the pros.
What happened this season was remindful of a San Diego Chargers game against Denver in 1963.
The Chargers led, 56-20, after scoring a touchdown in the game's final minutes.
Instead of maintaining and kicking for the extra point, Chargers coach Sid Gillman instructed quarterback John Hadl to pursue a two-point conversion.
Hadl passed complete to Earl Faison, a defensive end lined up as a blocker and eligible receiver on the special teams unit.
FAULKNER VENTS
Denver's Jack Faulkner seethed as he approached Gillman at the traditional, postgame, midfield meeting of head coaches and uttered, "Thanks a lot, Sid, you son of a bitch!"
Faulkner had been an assistant coach with Gillman for more than 20 years in college and pro football before becoming Denver's head coach in 1962.
Fast forward 34 years.
Friday night high school football.  Week 2, Sweetwater vs. Scripps Ranch.
Twenty seconds remained, Sweetwater in front, 26-11, Red Devils in possession, second and nine on Scripps' 19-yard line.
Take a knee?
Run out the clock, get on the bus,  head home happy?
No.
Sweetwater coach Tony Garcia called time out.
When play resumed, Sweetwater quarterback Hameem Hunter found Brian Guthrie in the end zone with a touchdown pass.
Final score, Sweetwater 33, Scripps Ranch 11.
YOU DID IT FIRST!
When asked about the pass play, Garcia defensively responded by saying Sweetwater's JV team lost a one-sided contest that preceded the varsity game and that Scripps Ranch was passing when the game ended.
"It works both ways," Garcia told Tom Shanahan of the Union-Tribune.
"I don't want to run up the score, but I didn't like what they did in the JV game.  They were throwing long passes.  And their coaches were jumping up and down."
 JV STUNT
While his response was not as pungent as Jack Faulkner's to Sid Gillman, Scripps Ranch coach David Drake made it plain that Garcia's action was bush league.
"Then he made a JV call," said  Drake said, restraining himself.
"I don't know what happened in the JV game," said Drake, "but that's not good for anybody.  The kids aren't dumb and they know what's going on. It's a small world and things like that come back around."
TO TOP IT OFF
Sweetwater had the last word.
Host Scripps Ranch officials  held a 50-50 raffle fund-raiser, common in area high schools.  A lucky fan whose name was drawn could keep half of the raffle money.
The wife of a Sweetwater assistant coach came forth with the winning raffle ticket.
She took home $179.
DICK HAINES' GIFT
Only three seasons removed from coaching, Dick Haines resided in a nursing home in San Diego's North County, the victim of Alzheimer's.
But Haines's 194 victories from 1970-94 and the school stadium that bears his name ensured the old coach's legacy and was wisely honored by his successor, Steve Silberman.
Silberman, who took over in 1995, retained coaches Andy Crouch and Chris Hauser, who had played for and were members of Haines' staff.
Hauser would become head coach in  2000, after Silberman  posted a 46-16-3 record, which the included the championship tie  with Torrey Pines this season, plus another title in 1998.
When Silberman was named head coach there were some who suggested that Panthers uniforms revert to black and white, since those were Vista's official school colors.
Upon inheriting an 0-9 team in 1970, Haines immediately sought a cultural change and dressed his team in red.
"That didn't make much sense to me (changing)," said Silberman.  "Every envelope that is mailed out of this school has 'Go Big Red' on it."
WHAT'S IN A NAME?
Dick Haines' Stadium is just one of many in the area that have official designations.
At least 18 venues of the 82 San Diego section schools that play football were named after administrative or coaching honchos.
| | | |
| --- | --- | --- |
| SCHOOL | NAME | HISTORY |
| Army-Navy | John Maffucci Field | Longtime coach-athletic director. |
| Carlsbad | Swede Krcmar  Field | First football coach. |
| Castle Park | Mike Swift Stadium | Taught at school many years. |
| Chula Vista | Joseph Rindone Stadium | First principal, 1947. |
| Coronado | Blumenthal Complex (1) | District superintendent. |
| Escondido | Chick Embrey Field | Star player and coach for Cougars. |
| Patrick Henry | Don Giddings Stadium | First principal, 1968. |
| Helix | Benton Hart Stadium | First principal, 1951. |
| Hilltop | Bob Dodds Stadium | Longtime administrator. |
| La Jolla | Gene Edwards Stadium (2) | Head coach, 1962-88 |
| Madison | George Hoagland Stadium | First football coach, 1963. |
| Marian | Egger Stadium | Robert Egger donated land for school construction. |
| Mar Vista | Myron L. Smull Stadium | Early school principal. |
| Oceanside | John Simcox Field | 1950s Coach. |
| Point Loma | Pete Ross Field | First school principal, 1926. |
| San Diego | Glenn R. Broderick (3) | Football or track coach, 1926-38. |
| Sweetwater | Gail Devers Stadium (4) | Twice Olympic track champion. |
| Vista | Dick Haines Stadium | Football coach, 1970-94. |
1) Until 1995, Coronado played on field named for Leslie Cutler, early school principal and superintendent.
2) Field is named after Ellen Browning Scripps.
3) Broderick Field is part of Balboa Stadium.
4) Field is named after Guy Hudgins, first school principal.
More fields and stadiums names would recognize the accomplishments of various coaches in ensuing years (John Shacklett, Herb Myers, Ed Burke, Jim Arnaiz, John Carroll, to name some), but Bennie Edens, in his 41st season at Point Loma, ruled  out a name change at his school.
"The field already has a name," Edens told Steve Brand of the Union-Tribune.  "It's Pete Ross Field, the first principal.  If people of that era felt that strongly, who are we to change things now?
"No, I wouldn't  want  them to change the name at Point Loma or even make it Bennie Edens Stadium.  It takes away from the person after whom the facility is already named."
P.S.:  The school didn't hear Bennie.  Ross Field eventually shared marquis with Bennie Edens Stadium.
DOUBLE PUNCH
Marian was beaten in the D-IV finals but Mike Davies and Domonic Cruz formed the County's best scoring duo.
Davies was second in the Section with 32 touchdowns and 192 points and Cruz was seventh with 19 touchdowns and 120 points
HAIL TO THE KNIGHTS
State playoffs still were years away, but so what?  The Bishop's could wait.
The Knights could sit around their roundtables in decades to come, safe in the knowledge that they were the No. 1 team in the state, so annointed by Cal-Hi Sports.
Coach Bill Lekvold's team was declared No. 1 in Division V, although it played in D-IV in the San Diego Section. Cal-Hi follows the state format, based on enrollment.
IT'S WINNING TIME
The Knights ended the season with a 26-game winning streak, including a 28-20 win over Marian in the D-IV final (the Crusaders were ninth in Cal-Hi's final ranking).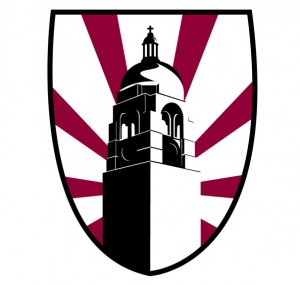 The Bishop's School opened in 1909, but didn't field a football team until 1983. First-season coach Lekvold is the Knights' seventh in the 15 football seasons.
The Bishop's would run its winning streak to 31 games before a loss to Santa Fe Christian in 1998.  The streak, including eight-man games in the early years, was second in the San Diego Section to the 36 in a row won by Sweetwater from 1983-85.
OTHERS RATE WITH CAL-HI
Torrey Pines was 17th in the state in all divisions, tenth in Southern California, and sixth in D-II.
Other rankings included Vista, 26th overall, San Pasqual, 12th in D-II, and St. Augustine, 12th in D-III.
'PINES GETS EDGE
Torrey Pines (12-0-1) and Vista (10-1-2) tied for the D-I title, 21-21, but Ed Burke's Falcons were No. 1 in the final Union-Tribune poll.
Torrey Pines defeated  division winners San Pasqual (II) and Oceanside (III), and Marian, the D-IV finalist,  during the season.
NORTH COUNTY TRAFFIC
Helix coach Jim Arnaiz allowed one hour and 17 minutes for the 44-mile bus ride to El Camino in east Oceanside.
Normally a 51-minute commute, Arnaiz was playing it safe.
However, a crash in Del Mar backed up the I-5 for miles.  The Highlanders arrived 30 minutes late.
An additional delay was caused when El Camino had to retreat to its lockerroom to change jerseys.  Both teams were wearing white.
Visiting teams almost always wear white. Home teams wear the predominant school color.
For Helix, it was all good.  The Highlanders defeated the Wildcats, 28-15.
BEAR IS MISSED
"The coach's office is going to be lonely," said San Pasqual's Mike Dolan.  "We're going to miss him."
Dolan was lamenting that the "Bear" would be moving to the Orange Glen campus.
The Golden Eagles lost a 7-0 decision to Orange Glen in the Battle of Bear Valley Parkway and gave up the Bear trophy that goes to the winner.
The schools are located a very long walk from each other on the same Escondido roadway.
The Bear had resided in Dolan's office since 1992. San Pasqual won the Escondido teams' five previous rivalry games.
With pile-driving Tom Kirovski again leading the Golden Eagles, San Pasqual got over loss of the Bear, reaching the D-III finals, and hammering Castle Park, 47-13.
SAY, AREN'T  YOU…?
Gene Alim, who was 74-9-1, .887, from 1981-87 and 26-20-1 from 1991-94 at Sweetwater, was back in the arena,  succeeding Alan Duke as head coach at Eastlake.
Alim retired from coaching after an auto accident in 1994, but "you start to miss being around the other coaches, the camaraderie.  I'm excited.  This is very challenging position."
Alim redux was such that he was 14-10 in two seasons at Eastlake, then retired again after the 1999 campaign.
But not for good.
Alim opened Otay Ranch in 2004 and went back to the sidelines, posting a 25-8 record in three years.
The veteran mentor retired again, but….
He came back one more time at Otay Ranch before finally calling it a day.  Alim was 8-12-1 in 2008-09 and went out with a record of 147-59-3 and a .701 win percdentage.
THE BISHOP'S CHECKMATE
Paul Stefani was The Bishop's leading scorer with 140 points, but wide receiver, kick returner, and defensive back Shane Walton was their catalyst.
Walton, who caught seven passes and returned a punt 69 yards for a touchdown in the championship, scored 80 points.  He chose Notre Dame over UCLA and eventually was a fourth-round draft choice of the St. Louis Rams.
"This one was for all those colleges that are not recruiting me," Walton said to Kevin J. Farmer of the Union-Tribune.  "I can't believe San Diego State hasn't looked at me and I'm right here in their own back yard."
Walton hadn't played football until he turned out at The Bishop's and was considered a future major soccer player, having  been a standout  for the Nomads, a nationally recognized San Diego junior team.
TRUE BOOT
Greg Pieratt's 27-yard field goal in overtime gave Patrick Henry a 25-22 victory over Mira Mesa in the first round of the playoffs and was his fourth game winner of 9 successful placements this season.
St. Augustine's John  Cortney set a San Diego Section record with 16 field goals and Torrey Pines' Hayden Epstein set a Section record with a 58-yard field goal in the D-I championship.
I CAN'T HEAR YOU
There was no sound system when Madison and St. Augustine squared off in the first round of the III playoffs at Balboa Stadium.  Loud speakers reportedly were stolen and the city-governed field had no gridiron lines; someone forgot to paint them.
Not to worry for the Saints, who advanced with a 44-6 victory.
THE OFFICIALS' WORLD
Crawford and San Diego Southwest almost were blinded by flying yellow flags in the first half of the Colts' 24-7 victory.
Crawford was called for clipping, encroachment, holding, and unsportsmanlike conduct.
Southwest was fined for face mask, illegal block, holding, false start, and unsportsmanlike conduct.
"We're still young, still learning," said Raiders coach Ed Bajet.  "Penalties are part of the learning process."
QUICK KICKS
Rancho Bernardo's 17-0 victory over Morse was the Tigers' first shutout in 39 games, dating to Bernardo's 3-0 victory  over Morse in the I finals in 1993…Granite Hills' topped Orange Glen, 2-0, for its first playoff win since 1986, ending an 0-6 stretch…Hilltop won 2 playoff games after having not won  any since its first postseason appearance in 1967…the Lancers had lost seven in a row…all four divisional championship games were played in Qualcomm Stadium, games starting at 10 a.m., 1 p.m., 4, and 7…total attendance was 16,752, lalmost 8,000 more than attended the 1996 finals, and the games were played under dry skies, ensuring a good field for the San Diego Chargers' next game…West Hills, which opened in 1989, finally announced plans for 2,300 permanent concrete bleachers…Mt. Carmel, 6-4 overall and 5-2 in the Palomar League, was forced to forfeit its last eight regular-season games and bow out of the playoffs…internal investigation by school officials revealed an ineligible player….
Copyright secured by Digiprove © 2015