"Best game I've seen in ten years," said veteran North County Times writer John Maffei.
Maffei was citing an unlikely but memorable matchup between Valley Center, a Division IV contender in the CIF San Diego Section, and Los Alamitos, a large, legendary figure and longtime seat of power in the Southern Section.
Los Al, sitting in northwest Orange County, was within virtual walking distance from some of the best high school talent in the country and coach John Barnes had mined this region with such success that his teams had won almost 300 games in 32 seasons, including numerous league and Southern Section championships.
But as the 2010 season neared Barnes still was looking for an opponent to complete a standard, 10-game schedule. Valley Center coach Rob Gilster also needed another game.  Gilster originally scheduled Monte Vista but a date conflict discovered later forced a cancelation.
Neither Barnes nor Gilster wanted a long-distance replacement, such as a trip to Arizona or Northern California, but each was having difficulty finding an opponent after searching websites affiliated with scheduling and many telephone calls.  Barnes contacted Gilster, who initially was not warm to the idea of taking on the powerhouse from the North.
"Gilster was reluctant; he liked his team, but this would have been a big step up in class," remembered Maffei. The Griffins, not as dominating as in the past but still formidable, were coming off an 8-3 season and a second-place finish in the powerful Sunset League.
Barnes was persistent.  He offered to play the Jaguars twice, each game at Valley Center.  Gilster said yes, seizing an opportunity to see how far his regionally successful program had come.  Valley Center, 3-0 when it met the Griffins, was coming off an 11-2 season in 2009 in which it had reached the San Diego Section IV finals.
Gilster had nurtured the program from its beginning in 1998 in the community of 8,000 citizens Northeast of Escondido.  The Jaguars were 85-56-2 and had won four Division IV titles in 12 seasons. An all-Section lineman as a prep at Escondido, Gilster succeeded Dave Lay at Orange Glen in 1989 and was 64-45-2 with the Patriots.  His offensive coordinator for the Jaguars was old friend and mentor Lay.
Valley Center and Los Alamitos would battle to a storybook finish.
Before a roaring crowd at the Jaguars' stadium, Valley Center trailed most of the way, took its first lead at 28-21 with 6:40 remaining, and broke a 28-28 deadlock to win 31-28 on David Last's 47-yard field goal with 37 seconds left.  Last then intercepted a pass at V.C.'s 28-yard line to secure the victory.
STAY GROUNDED
The mantra of Dick Vermeil, the Super Bowl XXXIV-winning coach of the St. Louis Rams, always was the same.  Even with the high-flying "Greatest Show on Turf" and quarterback Kurt Warner, Vermeil insisted that "you've got to have balance and you've got to run the ball even if it is not working."
Vermeil's wisdom was proof in the Jaguars' victory.  As John Maffei pointed out in his game story, sixteen of Travis Bernard's 31 carries gained one yard or less.  But Bernard swept right and ran 74 yards for a touchdown that put V.C. ahead 28-21 in the fourth quarter.
"We'd run the same play all night," Bernard told Maffei, "but this time the offensive line got a good push, I saw a hole, and broke free."
MADISON WINS IV TITLE, BUT….
Valley Center continued to roll, outscoring four opponents by an average score of 54-2 in the Valley League, then blew out Mission Bay 52-0 and Santa Fe Christian 35-10 in the playoffs, earning the right to play 11-1 Madison in the IV finals. The Warhawks were an old rival for Gilster's team, which defeated Madison 31-20 in the 2008 championship game.
But Madison had a pronounced edge in team speed and at least nine of Valley Center's 32 players were less than 100 per cent after missing school and practice with influenza.  Madison won 40-14 in a shocker, was invited to play Escalon of the Sac-Joaquin Section in the State Bowl championship, and lost 30-14.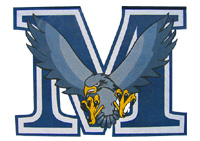 Rumors began to surface concerning the eligibility of Madison quarterback Chase Knox a few days after the playoffs.  An ensuing investigation determined that Knox's move from the private Brophy Prep near Phoenix to the public Madison High in San Diego violated San Diego Section rules regarding residency transfers.
Madison forfeited the San Diego Section championship to Valley Center, along with 11 other on-field victories.
LAWYERS GET INVOLVED
The San Diego City Schools secured a lawyer on Knox's behalf and appealed.  The appeal was denied by the state CIF.  But Knox, a junior, was declared eligible to play in 2011.
The issue still was in play in early 2012 as Knox's representatives continued to litigate against the San Diego Section.
On April 23, 2012 a San Diego Superior Court judge, criticizing the CIF San Diego Section, reversed the ruling against Madison.
Judge Timothy Taylor said that Knox was denied his right of due process and that the San Diego Section essentially had relied on rumor, innuendo, and the statements of anonymous persons (allegedly a Valley Center assistant coach).
Madison and Knox were cleared, the forfeitures reversed, and a championship trophy headed back to Northeast Clairemont campus.
Valley Center lost its opening game to San Pasqual in 2011, and then raced to 12 victories in a row, defeating Santana 20-14 in the IV finals.
A more satisfying victory for the Jaguars may have come a week earlier. They defeated Knox and Madison, 23-21, in the semifinals.
HOW LONG IS THIS GOING TO TAKE?
It was not a group of football game officials' greatest moment.
Santana was closing out a 27-22 victory over Kearny.  But the final 34.5 seconds took more than 20 minutes as officials tried to clean up a bookkeeping mess.  They had awarded the Komets one too many timeouts.
Try  putting the genie back in the bottle.
GOURMET REPORTER
Writer Kirk Kenney of The San Diego Union was hungry at halftime and followed the smell behind the concession stand at Southwestern College, where Bonita Vista and Madison were playing.
Kenney purchased two tacos, downed them before the third quarter, and rewarded the delicacies with a grade of four belches on Kenney's five-belch scale.
WHAT'S IN A RIVALRY?
Hoover and San Diego met for the 69th time in a series that began in 1933.  The Cardinals and Cavers played to their first tie, 7-7.  No longer meeting each season, San Diego leads 41-27-1.
Helix continued to inflict misery on Grossmont, winning 41-0. The Foothillers are 1-24-2 against the Highlanders since a 21-7 victory in 1978.  Grossmont was 16-11 against its neighborhood foe from 1951-77, but Helix now owns a 35-17-2 advantage.
Vista's 27-21 victory over Oceanside leaves the Pirates still in command of the 1938-inagurated series 33-20-3.  The teams played every season from 1943-78, until Vista joined the Palomar League and Oceanside remained in one of the Avocado designations.
DON'T TRY TWICE
New to the scene was Del Norte High, a first-year school in the 4S Ranch area West of   I-15 and Rancho Bernardo.
Said the legendary Ed Burke, Torrey Pines' first coach, to Del Norte coach Jerry Ralph, on the subject of starting a program:  "It's something you will never forget and something you will never do again."
Ralph, 78-31-1 in nine seasons (2000-08) at St. Augustine, left after one year to seek a  full-time teaching position and coaching niche and landed in 2012 at Hoover.
THE LONG WAIT
Del Norte had been in the making since 1998. It was planned before Westview, another Poway District school located in Torrey Highlands, opened in  2002, according to Linda Lou of The San Diego Union.
Del Norte construction was delayed because the surrounding area lacked roads and other infrastructure.  There also had been the question of methane gas in 4S Ranch, site of the school.  The district concluded that Methane was not a problem.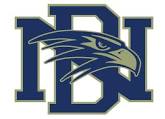 Known as the Nighthawks, the school opened to about 600 freshmen and sophomores in August, 2009, but didn't field a football team until this year.
Included on the 62-acre campus were the standard football stadium and gymnasium, plus a swimming pool, and  cross-country course.
HOW THEY RATE
Vista, 12-1, was 20th in Cal Hi Sports' final rankings.  Oceanside, 11-3, was 23rd.  The Pirates were 15th in the preseason poll; Vista was unranked.
QUICK KICKS
Carlsbad opened the 3,900-seat Swede Krcmar Field, named after the Lancers' first coach…Mount Miguel tied for first in the Grossmont Valley, its first share of a title since 1987… the four, eight-man Citrus League teams engaged in an intraleague playoff… Escondido coach Paul Gomes left to became an assistant on the staff of Harry Welch, who built championship squads at Canyon Country Canyon before moving south to Mission Viejo Rancho Santa Margarita… Jason Texler, who guided El Cajon Valley to a 11-3 season and to the II finals in '05, replaced Gomes… 22 of the 56 teams in the playoffs had losing records… Eastlake's 21-game winning streak ended with a 20-0 loss to Mira Mesa in the I semifinals… the Titans had gone 23 games without a loss and with two ties… 0-6 Crawford forfeited the next three games because of injuries and scholastic woes that reduced the squad to 14 eligible players… the Colts still observed Homecoming Week; their JV squad played Kearny's JV and then Crawford put together a varsity 11 which lost to The Rock 32-0, closing down an 0-10 campaign… Escondido's three public schools, Orange Glen, San Pasqual, and Escondido, each had new, all-weather fields… the Cougars' gymnasium floor, built in 1954, and football field were dismantled, replaced by a football clubhouse, weight and training rooms, and band and chorus facilities… San Ysidro coach Greg Davis to his squad, trailing Granite Hills, 38-0, at halftime:  "The half of death is over. Turn the page.  Win the second half."  Final score, Granite Hills 38, San Ysidro 13….
Copyright secured by Digiprove © 2012