Down 21-0, Madison battled back to defeat Kentfield Marin Catholic 38-35 in a dramatic State III Championship game at Cal State Dominguez Hills in Carson.
A 50-yard touchdown pass play, which began with the center snap going over the quarterback's head and ended with Kareem Coles' pass to Lee Walker, ignited a 31-point Warhawks run.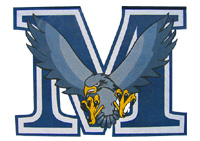 After Marin's  heralded quarterback, Jared Goff, had led his team back to a 35-31 lead, Madison's Pierre Cormier put the cap on a brilliant career with a 79-yard run to the house that separated the Warhawks from the Wildcats of the North Coast Section.
The victory was not secured, however,  until Austen Scarville intercepted a Goff pass as Marin threatened on its final possession.
IV ROUT
Modesto Central Catholic thumped Santa Fe Christian 66-7 in a Division IV mismatch, posing the  question:  Why were these teams playing?
There was a paucity of qualified teams from the South, because the Southern Section, whose divisions are based partly on geography, places strong lower level squads in higher divisions in the playoffs.
D-V Santa Fe Christian and Arcadia Rio Hondo  were the only teams in consideration from the South.
Central Catholic would have been a good test for Madison or Marin Catholic.
The Sac-Joaquin champion stormed through regular-season against Division IV opponents and was so far ahead in its last two playoffs contests that the games ended with running clocks.
One of Catholic's victims was Escalon, 52-10 in  the section final.  Escalon beat Madison 30-14 for the D-III crown in 2010.