La Jolla Country Day's 60-42 loss to Los Altos Hills Pinewood in the State Girls' V championship last week was the final, tumbling domino in a disappointing San Diego Section season.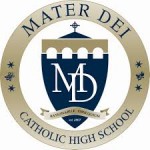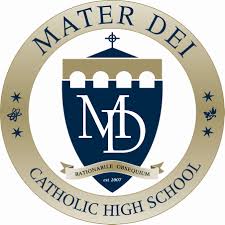 Mater Dei Catholic was the only boys' team to advance beyond the first round of the Southern California Regional and got to the Division II semifinals before losing to eventual state champion Bellflower St. John Bosco, 84-64.
San Diego Section boys teams lost 11 of 12 first-round encounters.  The girls won 6 of 14.
Mount Miguel girls reached the D-III semifinals but were beaten, 60-50, by Santa Barbara, which got to the state finals before losing to Modesto Christian, 64-55.
FARED BETTER A YEAR AGO
Local teams won 8 of 11 first-round games in 2012-13 and earned two championships, St. Augustine boys in D-III and Horizon girls in D-V. Area squads had won championships in three of the previous four years.
St. Augustine was denied the opportunity to defend its  championship and forced to play in the new Open Division.  The Saints went out early, losing to Santa Ana Mater Dei, 65-38.
La Costa Canyon, another Open Division entry, went down, 71-51, to Redondo Beach Redondo.
Criteria for the Open Division is based on a premise of  "past success" and other factors in a confusing tableau.
Why, then, should La Jolla Country Day, a traditional girls state power, be allowed to drop after elimination in San Diego's Open division to the state D-V bracket?
That champions St. Augustine and La Costa Canyon had to play on the road in first-round games was a radical departure from other years.
Adding to confusion, the divisional nomenclature in San Diego is not the same as for the rest of the state.  Example, Kearny won the San Diego Section D-IV title but played in the D-III regional bracket, losing to La Canada St. Francis, 67-62.
ROAD TO DESTRUCTION
To underscore the weakness of the San Diego Section against the rest of the state were blowouts by margins of 70-21, 85-51, 62-34, 69-33, 79-60, 83-38, and 88-39, among others.
Ocean View Christian was outscored, 67-4, by San Juan Capistrano JSerra.  Perhaps embarrassed, the editor of the state website refused to list the score in the bracket results.
Another head shaker was The Bishop's 70-26 loss to Long Beach Poly in the Girls' Open.
The Bishop's, enrollment about 500?
Long Beach Poly, enrollment more than 4,000?
They were in the same division?
KELL, STEWARD LEAD SCORERS
St. Augustine's Trey Kell and San Ysidro's Lynard Stewart each scored 768 points to lead all scorers in the San Diego Section, according to unofficial records by Max Preps.
Kell averaged 24 points in 32 games and Steward averaged 26.5 in 29 games.  Foothills Christian's T.J. Leaf scored 689 points and also had a 26.5 average. Kajohn Patton of Gompers Prep had the highest average, 27.7 for 20 games.
A list of other top scorers for the 2013-14 season can be found on home page's basketball link.
Copyright secured by Digiprove © 2014