Ailing John Carroll, still not fully back from a late-season health scare,  wasn't about to go hyperbolic.
After all, Carroll has won 233 games  in  25 seasons at Oceanside.
U-T San Diego writer Don Norcross wanted to know if the Pirates' rally from 23 points behind at the half to a 33-30 Open Division playoff victory over Eastlake was the greatest..
"No, thank God, we've done it before," said Carroll, "but (it was) the best this year.  Fantastic!"
History and tradition must mean something.
TITANS COULDN'T FINISH
In boxing parlance Eastlake had the Pirates on the ropes. Sawdust was removed from their gloves after several knockdowns, and a roaring Eastlake home crowd was screaming what amounted to a standing 8 count.
It was 30-7 at halftime, but the Titans eventually surrendered and Oceanside knocked out the state's 13th-ranked team and the pride of San Diego's South Bay.
The decisive blow was a benign, 19-yard field goal but it  brought an end to the semifinal barnburner in the closing seconds.
Oceanside had allowed the run-oriented Titans to amass more than 200 yards rushing in the first half,  mostly by Isaiah Strayhorn and Isiah Olave.
But Strayhorn and Olave were slowed by injuries in the second half and Oceanside quarterback Matthew Romero, who completed 19 of 34 passes for 308 yards and two touchdowns, fueled a Pirates comeback.
Carroll, his voice still weak, according to Norcross, didn't  join his team's on-field celebration, but said, "I'm so proud of our kids right now…what an incredible comeback."
Oceanside now meets Mission Hills, a 30-6 winner over Carroll's club in  Week 6, in the Open championship Dec. 2 in Qualcomm Stadium.
Romero put it in context for writer Steve Brand:  "To tell you the truth, this means more than winning the Section championship last year (when the game was at Escondido High), because we get to go back to the Q."
GRIZZLIES STOP HIGHLANDERS
Mission Hills overcame a 14-10 Helix lead to eliminate the Scots with an offense of three yards and kicked-up tufts of artificial turf.
Grizzlies coach Christ Hauser moved 210-pound linebacker Ricky Liuchan to offense and, in the spirit of Bronko Nagurski, Lichuan plowed straight  ahead.
Lichuan gained 25 yards in seven carries and scored on a three-yard run to give  the San Marcos squad a 17-14 lead in the third quarter and that touchdown was followed by a 10-yard Connor Wynn-to Scott Higgins touchdown pass for a 24-14 lead.
SWEETWATER'S LONGEST IN 27 YEARS
Before the game Sweetwater's Brian Hay and his staff couldn't agree on when was the last Sweetwater playoff victory, 1997 or '99.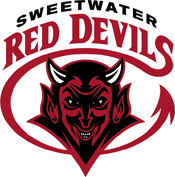 It was 1999, but more impressive is that the 35-0 victory over Clairemont in Division IV was the seventh in a row for the Red Devils and their longest winning streak since Gene Alim's 1986 squad opened the season with nine wins in a row.
ANOTHER EIGHT TOPS NO. 1
Mission Bay's upset of Madison wasn't the only instance of the lowest bracket seed beating the highest.
No. 8 Granite Hills defeated unbeaten, No. 1 Francis Parker, 27-16,  in D-III, toppling the Lancers from the playoffs but also assuredly blowing them out of the No. 1 position in Cal-Hi Sports' State Bowl series ratings.
Note:  All playoff results and pairings can be accessed via "Scores" on the home page and choosing "Football, By year" on the drop-down menu, then 2013.
Copyright secured by Digiprove © 2013