Props to the Open Division, which delivered the games the CIF hoped for in a terrific week of San Diego Section playoffs.
But Oceanside's stunning comeback, which ousted Eastlake, 33-30, and Mission Hills' grinding, 24-21 win over Helix were just part of  competitive, late November action.
And at most venues there was the accompaniment of a calendar visitor,  rain and chill.
It started Thursday night with  Divisions I and II quarterfinals.
BUCCANEERS SAIL ON MATSON LINE
–Mission Bay, now 11-1 but the No. 8 seed in D-II, rallied in the last three minutes, then weathered a last-second field goal attempt to knock out Madison, the No. 1 seed and the state's defending D-III champion.
The 21-18 victory, coming on Andre Petties-Wilson's 12-yard touchdown  catch of Nicholas Plum's pass with 2:50 remaining, was the 161st in coach Willie  Matson's 24-season career as a head coach.
Matson, a Kearny graduate, was head coach at Mission Bay from 1984-85 (5-15), then served from 1987-93 at Kearny (49-32-1) and logged  logged six seasons, 1996-2001,  at Hoover (38-28-2).
His  last nine years have been Mission Bay redux (69-35-3)  and few, if any, of the coach's 161 victories (including one San Diego Section title), were more dramatic or satisfying.
Only six weeks before the Buccaneers were on the short end of a 42-7 score against Madison in the teams' Western League opener.
FREEMAN FREES IMPERIAL
–El Capitan  took its 10-1 record and 44-point scoring average over the mountains to the Imperial Valley and became Imperial's 11th straight victim, 49-42.
The Tigers' Royce Freeman rushed for 218 yards in 36 carries and scored three touchdowns to raise his season total to 43.
Imperial, undefeated and with an average winning margin of 46-14, was behind 35-21 at halftime.
Freeman finally put the Tigers ahead for the first time with a 13-yard touchdown run on fourth-and-three with 5:52 remaining in the game.
The Tigers, the 3 seed, now take on No. 2 St. Augustine in the semifinals at Mesa College next Wednesday.
RBV RETURNS TO PROMINENCE
–It took awhile for people to start taking notice of Rancho Buena Vista, which was 4-35-1 from 2007-11.
The Longhorns, seeded fifth in D-II, showed some unexpected muscle in blowing out 4 seed Mount Miguel, an 8-2 team, 50-10, and this followed a regular-season, 38-36 win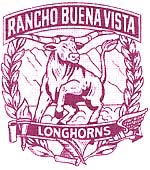 over San Pasqual, top seed in D-I.
The Vista school's comeback began when Paul Gomes, who was 59-37-7 in nine years at Escondido, took over the program in 2012 and immediately improved the Longhorns from 0-10 to 6-6.
Gomes had left Escondido after the 2009 campaign to take a job on the staff of Rancho Santa Margarita's Harry Welch.
Note: results and pairings for next week's games can be accessed by going  to the  "Scores" link on the home page, then visiting the drop-down menu "by year".
Copyright secured by Digiprove © 2013