To Dick Haines, the arrival of Rancho Buena Vista felt like a kick in the pelvic region.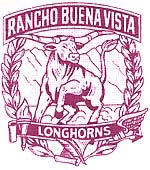 Vista, where Haines had built a program of statewide respect after his appointment in 1970, was feeling the pain of no longer being the only sheriff in town.
A new school on the south side of the growing North County community opened in 1987 and took many of the underclassmen from Haines' powerful freshmen and junior varsity squads.
Haines was furious with the Vista school district, because the coach believed the district allowed the new school's principal to draw the enrollment boundaries and that the school district was out to "get" Haines, who occasionally clashed with school honchos.
Alan Johnson was the RBV principal and was Haines' former boss and friend at Vista. Haines declared the boundaries so favored the new school they even veered in a direction that would include the residence of Vista High's Kira Jorgenson, according to Tom (Fifth Avenue) Saxe, veteran North County sportswriter and lifelong Vistan.
Jorgenson was one of the  top distance runners in the United States.
QUICK DECLINE
Vista's enrollment dropped from 3,250 to 1,850 in three years. Rancho's would almost double Vista's in the same length of time. The enrollment numbers and the teams' won-loss comparisons are startling:
| | | |
| --- | --- | --- |
| Year | Vista | RBV |
| 1986 | 12-1 | NA |
| 1987 | 6-4 | 4-5-1 |
| 1988 | 0-10 | 13-0 |
| 1989 | 4-7 | 12-2 |
| 1990 | 6-6 | 10-3 |
| 1991 | 13-1 | 5-6 |
Craig Bell, who had been a head coach at Burbank Burroughs and San Dieguito and an assistant for two years on Haines' staff at Vista, was coach at the new school.
Bell inherited players who would fuel a championship run within a year, but facilities were nonexistent. Writer Steve Beatty of the Los Angeles Times San Diego edition visited the Longhorns as they prepared for their first season.
The Times correspondent wondered if he had taken a wrong turn.
There was football equipment and drinking cups everywhere, but "Welcome to our…cafeteria," said Bell.The Longhorns' dressing room was a place where students enjoy lunch, at Lincoln Middle School, about 15 minutes away from the new campus.
Rancho's practice at Lincoln followed the middle school's practice and was before Vista Pop Warner players took the field, wearing the black and red of Haines' Panthers. Bell appraised the barren, well-worn gridiron:
"The field is starting to look like Carlsbad State Beach," he said.
From that beginning the Longhorns, playing home games at Vista High,  posted an above-the-curve, first-year record of 4-5-1 and resembled stampeding namesakes their second season.
FOOT IN MOUTH DISEASE
Although it was 5-0 and winning by an average of 42-13 each week, Rancho did not come of age until the Longhorns visited 5-0 Oceanside, a respected North County power for decades and the state's top-ranked medium-sized (AAA) school, according to Cal-Hi Sports.
Oceanside coach Roy Scaffidi brayed that he had 10 or 11 Division I college prospects among his underclassmen and that two offensive linemen, Pulu Poumele and Saia Isaia, were the best in the country…yes, country (Poumele made an NFL practice squad and Isaia played four seasons).
A 165-pound defensive tackle named David Navadel spun around the two Oceanside forwards and scored 4.5 sacks of Oceanside's heralded  quarterback, Jerry Garrett, and the RBV defense took Garrett down 10 times. Rancho won, 35-22.
Bob Woodhouse, retired from years of success at San Marcos and San Pasqual and volunteering on Bell's staff, told Tom Saxe:  "There was nowhere for (Garrett) to go but step up and get skewered by Navadel.  I've been coaching for 30 years and I don't know if I've ever seen anything like that."
THUNDERING HERD
Operating behind a stout line anchored by tackle Jack Harrington, the San Diego Section offensive player of the year, Rancho's Scott Garcia, who formed a 1-2-3 punch with O.J. Hall and sophomore Markeith Ross, ripped Oceanside for 280 yards.
The pattern had been set from Day I.  General George Patton, the foot soldier, would have loved these guys. The Longhorns came to run.
Rancho averaged 413 yards on the ground and less than 30 yards passing in a 13-0 season.  They would be declared No. 1 in the state among California medium-sized teams as ranked by Cal-Hi Sports.
The Longhorns met Oceanside again in the playoff semifinal and sent the Pirates home with a 45-7 whipping.  They won the AA title in an all-Palomar League final with a 21-10 victory over San Pasqual.
LYNCH INJURED
Torrey Pines quarterback John Lynch's potentially brilliant season was short-circuited when Lynch sustained a broken ankle two minutes into the second quarter of the first game.
The Falcons were leading University 12-0 and Lynch had completed six of 10 passes for 146 yards and two touchdowns. Lynch made it back on the field in the 10th and final game against Poway, with a playoff berth going to the winner.
"John Lynch will do it all against Poway and if Lynch is healthy we can win it all," Torrey Pines coach Rik Haines told the Evening Tribune's Jeff Savage. Haines went further:  "If Lynch isn't completely healthy we very well could win it all."
Lynch was brilliant in the first half, completing 11 of 16 passes for 203 yards and two touchdowns as Torrey opened a 20-0 lead, but he was sacked four times and was 7 for 21 and 74 yards and with one interception in the last two quarters.
The teams tied 20-20.  Torrey Pines, 4-5-1 was out of the playoffs and Poway, 5-4-1 and with a better Palomar League record, was in.
HE MOVED TO DEFENSE
Fully recovered, Lynch was a baseball-football star at Stanford, drafted in the third round by the NFL's Tampa Bay Buccaneers and in the second round by baseball's Florida Marlins.
Lynch played 15 seasons at strong safety for Tampa Bay and Denver, earned nine Pro Bowl invitations and a Super Bowl ring when the Buccaneers defeated the Oakland Raiders in Super Bowl XXXVII.
TORREY "LYNCHES" NEUMEIER
Jack Neumeier, who coached John Elway at Granada Hills High in suburban Los Angeles, was coaxed from his volunteer position with Fallbrook and joined the staff at Torrey Pines, ostensibly to design an offense for Lynch.
"John Lynch is as close to John Elway as any quarterback I've had," Neumeier said.  "He has size (6-2, 200), speed (:04.6), a mental toughness like Elway and a great arm.  When he got hurt I saw hours and hours of hard work go out the window."
METROPOLITAN SWITCH
The Metro Conference merged the AAA Mesa League and the AA South Bay League, returning to an all-AAA Metropolitan League format.
Coronado opted out and went AA free-lance, hoping to earn an at-large playoff bid.  The Islanders finished 4-5 and out of the playoffs.
Marian nixed the AAA designation and joined the 1A Mountain-Desert circuit, improving from 2-7 to 6-4-1 and winning the A title, 13-6 over Holtville.
BASEBALL IN HIS FUTURE
Brian Giles of Granite Hills was the second-leading scorer in the San Diego Section with 23 touchdowns in 11 games, but Giles is better known for his 15 major league baseball seasons, lifetime .291 average, 287 home runs, and a pair of All-Star game invitations.
Giles played right field for the San Diego Padres from 2006-09 and his brother, infielder Marcus played seven seasons, including 2007 with the Padres.
HEAVYWEIGHT PLAYER
John Louis, a 6-1, 165-pound wide receiver-cornerback, was one of Point Loma's key players.  He was adopted as a baby by former heavyweight boxing champion Joe Louis. "He was my best friend," the younger Louis remembered.  Joe passed away when John was 10 and John came to live with relatives in San Diego.
THE CAVERS' DISTAFF
Mia Labovitz completed her third season as San Diego High's placekicker. Her 40-yard field goal gave the Cavers a 3-0 victory over St. Augustine.
"It would have been good from forty-five," said San Diego coach Allan (Scotty) Harris.  "We have trouble scoring points, so anytime we're down around the twenty or thirty-yard line we're not afraid to send her in."
WHO DO YOU WANT, GUYS?
New Sweetwater coach Andy Sanchez, who replaced the retiring Gene Alim, acceded to his players' wishes that they "play the best" and scheduled nationally No. 2 Carson of the Los Angeles City Section in the Red Devils' first game.  After a scoreless first half Carson pulled away to win 34-0.
Sweetwater also was beaten by Playa del Rey St. Bernard, 26-19, and Santa Barbara 14-12 but won five of its last seven to go 5-5.
STEADY, COACH
Coming off a 46-24 loss to Rancho Buena Vista, Crawford coach Dan Armstrong reflected.  "We're not in awe of anybody," Armstrong said.  "We'd play them next week if we could.  We made them look better than they are."
Crawford did not quickly recover.  Point Loma defeated the Colts 43-3 (and later forfeited the victory) in Crawford's next game.  The Colts finally recovered, made the playoffs, and finished 7-4.
TOO MUCH OR TOO LITTLE
Chula Vista coach Jim Wilson said he regretted calling on running back John Funke for 25 rushing attempts in the opener against Mount Miguel, which edged the Barons, 15-12.
Perhaps Wilson rued not calling Funke's number more often.  Funke rushed 46 times for 301 yards the following week in a 34-18 victory over Clairemont.
CANDID COE
In appraising the Metropolitan League preseason favorite, Mar Vista coach Sam Coe said, "Chula Vista has got stud after stud" on its roster.
Coe was equally direct when his Imperial Beach squad upset University, 25-23:  "I don't want to say we'll beat Notre Dame tomorrow, but these kids are starting to believe in themselves."
The Mariners flattened out and lost their next six.
ARE WE AT THE RIGHT VENUE?
"This is unbelievable!" a stunned Carl Iavelli exclaimed to Karen Frawley of The San Diego Union.
Iavelli had just stepped off the bus at Monte Vista High an hour before his Valhalla team was to meet Oceanside in a quarterfinals playoff. The Norsemen coach was greeted by a darkened stadium and an unmarked field left muddy from recent rain.
To paraphrase the nasty prison guard in Cool Hand Luke, "What we have here is a failure to communicate." Valhalla, the sanctioning San Diego Section, and host Monte Vista apparently had crossed signals.
"We expected everything to be ready to go and, boy, were we surprised," Iavelli told the reporter following Oceanside's 17-0 victory.
The game was delayed only 15 minutes after a combined effort by coaches, parents, and officials prepared the field and got the lights turned on.
TOO CLOSE
Oceanside and Rancho Buena Vista survived a couple scary comebacks. The Pirates defeated Santa Ana Mater Dei 36-34, although the home team scored 21 fourth-quarter points and almost converted a two-point conversion that would have tied the game with 13 seconds left.
Rancho led University 40-7 at the end of three quarters in the playoffs and hung on, 40-36.
QUICK KICKS Helix made the playoffs for the 11th time in coach Jim Arnaiz's 16 seasons…Roy Scaffidi was out as Oceanside coach after a 9-4 season, replaced by John Carroll…Scafiddi had released Carroll as the Pirates' defensive coordinator early in the season…Carroll coached outstanding defenses at Anaheim Servite before coming to Oceanside…Ramona had to fill a gap in its schedule and managed to sign Dana Point Dana Hills for its opener…the Bulldogs won 21-7 and went on to finish with a 6-4 record, their first winning season since 1975 and first as a AA team…Bonita Vista was forced to move its opener with Mount Miguel from Southwestern College to Chula Vista…the college gridiron was damaged from a series of summer concerts…San Pasqual jolted Lincoln with long drives and 406 yards offense, 248 of which came on 25 carries and 4 touchdowns by Tony Medina, which prompted Lincoln coach Vic Player to declare, "I've been  coaching twelve years and never has one of my teams been physically handled like that."…San Pasqual defeated the Hornets 40-29 to gain the AA finals against Rancho Buena Vista…after losing five fumbles in a 30-20 loss to San Pasqual, El Camino coach Herb Meyer more or less described the Eagles as "mediocre."…that was what San Pasqual defensive players were chanting following the 14-0 playoff win over Meyer's Wildcats…Vahalla forfeited five games for using an ineligible player, then Grossmont forfeited a 48-14 victory over Valhalla, the game going into the books as a loss for both teams….
Copyright secured by Digiprove © 2015