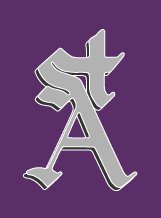 St. Augustine's 6-0 run through the San Diego Section, Southern California regionals, and CIF State championship game resulted in the Saints making a huge leap to overall  No. 10 in Cal-Hi Sports' final rankings for 2012-13.
Horizon finished No. 1 in Division V.
The Saints were "On the Bubble", meaning unranked, at the end of the regular season.
Coach Mike Haupt's club made its way up the ladder by shaking a three-game loss streak against Cathedral Catholic and winning the San Diego Section III title;
Overcame an 11-point four-quarter disadvantage versus West Hills Chaminade in the regional finals;
And fought off San Francisco Cathedral Sacred Heart in overtime in Sacramento for the State D-III championship.
The Saints' 29-4 record was attained while losing to only two teams, thrice to Cathedral Catholic and once to Sacramento Sheldon.
Sheldon, 27-6, was fifth in the final Cal-Hi poll and Cathedral, 29-5, was 30th.  The top four were Santa Ana Mater Dei, 34-2; Etiwanda, 28-4; Long Beach Poly, 29-4, and San Jose Mitty, 28-6.
Other San Diego-area teams in Cal-Hi's top 40 included Army-Navy, 29th, and Mission Hills, 37th.
Mission Hills was 15th in the state in D-I, Hoover, 31-6, was sixth and San Marcos 11th in D-II.  St. Augustine was second  to Bellflower St. John Bosco, 24-7, in D-III and Cathedral fifth.
Army-Navy finished fourth in  D-IV.
Horizon, which also had a 6-0 run in the playoffs, improved to 21-11 overall and defeated Alameda St. Joseph Notre Dame 47-46 in Sacramento to jump to the top spot in D-V.  Foothills Christian, 19-15, climbed to ninth.