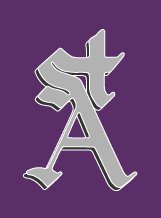 St. Augustine is 10-0  and has a 24-game winning streak after a 65-49 victory over the host team in the first annual Rancho Santa Margarita Tournament today, climaxing a 4-game run through the Orange County event.
The Saints beat Trabuco Hills, 62-61, Seattle Prep, 79-60,  and Alta of Sandy, Utah, 63-56, in earlier games.  Santa Margarita was 7-0 before taking on coach Mike Haupt's North Park sharpshooters.
Trey Kell led the top-ranked San Diego Section team with 26 points.  Eric Monroe and Danny Caya had 11 each and Martin Tombe  10.
The Saints, ninth in California and 30th in the country in Max Preps' ratings,  now gear up for the Under Armour post-Christmas tournament and draw scoreboard blinking Chino Hills in their opening game at 2:15 p.m. on Dec. 26 in the Torrey Pines gym.
Chino Hills is 7-2 and averaging 79 points a game.
The Huskies most recently dropped a 65-63 decision to Etiwanda, ranked fourth in California and 10th in the country by Max Preps. Chino Hills also holds a 121-102 decision over tough Rancho Cucamonga.  Both games were in the Inland Empire Classic at Ontario Colony.
St. Augustine has not lost since dropping a 62-59 decision to Cathedral on Jan. 24, 2012. The Saints won their last 14 in a run that took them to the State III championship and a final record  of 29-4 in 2012-13.
Copyright secured by Digiprove © 2013