Wipeouts like these usually are reserved for the North Shore of Oahu.
San Diego Section boys basketball teams lost 10 of 11 games in the first round of the Southern California regional playoffs.
Girls teams helped ease the pain and won 6 of 14.
In four games in which San Diego boys teams were seeded higher their combined record was 1-3.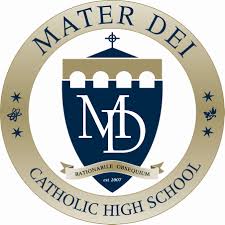 Mater Dei (29-2), the 4 seed in Division II, was the only area squad to win, defeating visiting Tustin (22-9), 59-50.
'Dei will get a second home game Friday night when it takes on 5 seed Calabasas (28-5), which defeated Sylmar of the Los Angeles City Section, 57-54.
More negative reinforcement is expected Friday night when Open division play begins. No. 8 St. Augustine (29-3) is at 1 Santa Ana Mater Dei (31-0) and 6 La Costa Canyon (27-5) goers to Redondo Beach Redondo (24-5).
WOMEN PICK UP SLACK
No. 8 Mission Hills girls (23-8) won their 13th in  a row, outlasting Alhambra Mark Keppel in D-I, 54-50, and will move on with another road  game Friday at 1 Moreno Valley Canyon Springs (21-6), which outran Corona Centennial, 94-74.
Seven seed La Costa Canyon (26-3) is at 2 West Torrance (31-4) in D-II after a 53-51 win over Redondo Beach Redondo. The Warriors advanced with a 45-35 win over the L.A. City's Bell.
Mount Miguel (26-5) will be home to 12 Selma (27-5) of the Central Section after the Matadors defeated visiting Yorba Linda, 52-45.  The 12th-ranked Selma Bears upset 5 Inglewood, 58-53.
No. 6 Mater Dei (23-8)  moved on in D-IV to meet 3 Torrance Bishop Montgomery (24-8).  The Crusaders defeated 11 Fullerton Rosary (17-15), 48-44, and Bishop Monty blew out Exeter, 61-27.
D-V is a trip, if you'll pardon the original 1960s expression.
Horizon , the 8 seed coming in with an 8-18 record, topped 9 San Bernardino Aquinas (27-3), 75-33.
The Panthers, 8-18 tournament, will meet the L.A. Ribet Fighting Frogs (22-8), the top seed.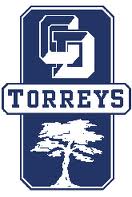 The 5 seed Panthers dispatched 9 San Bernardino Aquinas (27-3), 75-33, while Ribet had a bye.
La Jolla Country Day (18-11), the Open Division winner last week in  San  Diego, was able to drop all the way to D-V and responded with a 63-19 victory as a 3 seed over L.A. Shalhevet (19-6).
The Torreys  have a 187-mile bus ride ahead before they can take on 6 Lancaster Edwards Air Force Base Desert (24-1), which ousted Lake Isabella Kern Valley, 35-11.
Yes, 35-11.
Copyright secured by Digiprove © 2014