The San Diego Section could get as many as three teams and as few as none in the upcoming state football playoffs.
OPEN DIVISION
Oceanside, now ranked fifth in Cal-Hi Sports' top 25  (the highest a San Diego Section team has been since the 'Side finished third in 2009), is a probable lock for a Division I berth if it can get past Helix in the San Diego Open final.
The Pirates (12-0) struggled in the semifinals, falling behind Mission Hills, 28-14, before overcoming the Grizzlies, 38-31.
Helix (10-2) defeated Cathedral (10-2), 27-5, reversing an early-season loss to the Dons.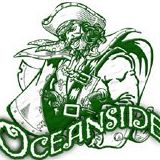 Oceanside has been gaining in the Cal-Hi Sports' poll, moving up three spots in recent weeks as teams in front of the Pirates have been eliminated in the Southern Section playoffs.
Oceanside would take a 13-0 record into the state playoffs if it knocks off Helix, No. 21, according to Cal-Hi Sports, but the Pirates aren't a candidate for the State Open Division.
The South opponent for the North's Concord De La Salle will be the winner of the Southern Section Open final between Bellflower St. John Bosco and Corona Centennial. Those teams rank 1-2 in Southern California.  Oceanside is third.
With two losses, 9-7 to Cathedral in September and 27-17 to El Capitan in the Grossmont Hills title game, Helix could beat Oceanside but not advance.
Oceanside is making its 23rd trip to the finals, Helix its 16th.  The teams have met in the championship seven times in the last 14 seasons, coach John Carroll's Pirates leading, 5 games to 2.
Kickoff is Saturday, Dec. 6, at 7 p.m. at Southwestern College, site for all five championships.
THE PICK
Helix 24, Oceanside 17.
DIVISION I
The winner of this division would be aligned in Division II in a State playoff, but neither Madison (9-3) nor St. Augustine (7-5) will go any further. Too many losses.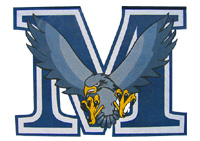 The Saints beat the Warhawks, 36-29, in the season's second week.  Madison has come on, winning 9 in a row, and the Saints have battled back from injuries to running back Elijah Preston and others.
Kickoff is Friday, Dec. 5, at 7 p.m.
THE PICK
Madison 38. St. Augustine 34.
DIVISION II
El Capitan (12-0) is overall 20th in the state and No. 1 in Southern California's D-III, which is where the Vaqueros will go if they get past Rancho Bernardo (10-2), ranked sixth in D-III.
This is El Cap's first trip to the finals in 51 years.  Birt Slater's Kearny Komets topped Art Preston's Vaqueros, 20-6, in 1963.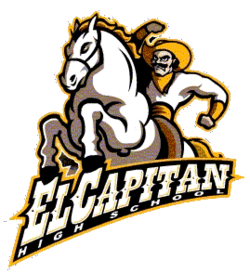 Rancho Bernardo, 1-10 in 2012 and 1-9 in 2013, has enjoyed a remarkable turnaround, punctuated by a 42-10, semifinals victory over San Marcos.
Kickoff is Dec. 6 at 3:30 p.m.
THE PICK
El Capitan 40, Rancho Bernardo, 21.
DIVISION III
Christian (12-0) has been No. 1 in D-IV South for several weeks and meets Hoover (10-2) in one of the most interesting matchups.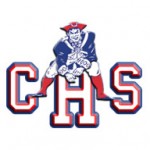 Christian trailed with 20.1 seconds remaining in the game before Adrian Petty ran 33 yards for a touchdown on third down (Petty's second consecutive game-winning run; he covered 53 yards in a 42-38 victory over La Jolla the week before) as the Patriots defeated underdog Morse, 20-19, in the semifinals.
Hoover has won eight in a row and is bidding for its first Section championship, in the Southern or San Diego, since the school opened in 1930.
A Christian victory in its 14th section final would drop the Patriots into the State D-IV playoffs, based on Christian's enrollment of less than 500 students.
Kickoff is at noon Dec. 6.
THE PICK
Christian 31, Hoover 28.
DIVISION IV
The Bishop's Bulla Graft, who grew up in Chula Vista and played for that city's Little League World Series champions in 2009, scored 4 touchdowns as the Knights ousted Chula Vista squad Castle Park, 49-14.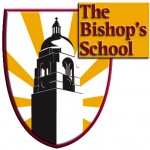 Graft and The Bishop's (12-0) will go against another Chula Vista team, Mater Dei (7-5), which the Knights defeated, 38-21, during the regular season.
The Bishop's, in its 12th final and with an enrollment of more than 500 students, would be slotted in D-III for state consideration and vying against higher-rated El Capitan.
Kickoff is at 3:30 p.m. Dec. 5.
THE PICK
The Bishop's 42, Mater Dei 21.
DIVISION V
No state playoffs here.  La Jolla Country Day won the championship, 42-0 over Calexico Vincent Memorial.
Copyright secured by Digiprove © 2014