Oceanside and El Capitan forged a Division I & III parlay into the state championships with convincing victories in the Southern California regional playoffs but now will take on two, explosive 15-0 teams  this week in Carson.
Oceanside (14-0) ran Central Section champion Fresno Edison off the field, 30-6  at halftime, and cruised, 37-22, last week, while El Capitan (14-0) overcame a slow start with 28 second-quarter points in a 41-0 victory over Paso Robles of the Southern Section.
Both San Diego teams can put up  points, El Cap averaging 38 and Oceanside 33, but they'll be facing almost unprecedented firepower.
Moraga Campolindo of the North Coast Section, which averaged 46.7 points and scored 701 total, will meet El Capitan in D-III Saturday at Noon at the StubHub Center.
Oceanside faces the most daunting task as it seeks a third state championship against Folsom Friday night at 8.

The Bulldogs  scored 847 points, averaged 56.5 (San Diego observers saw a preview in a 55-10, opening-game Honor Bowl victory over Cathedral), and rolls with quarterback Jake Browning, who has thrown for 85 touchdowns.
That's 85 for the year, not his career.
Browning's three-season total is 223 and he'll be aiming for at least a tie for the national record of 91 in one season, set by Corey Robinson of Lone Oak High in Paducah, Kentucky,  in 2010.
With apologies to  Johnny Cash and his 1956 hit, "Folsom Prison Blues," Oceanside is going to "hear the train a comin'", but coach John Carroll's seasoned and tough Pirates make this game the attractive as any of the weekend.
COMPUTERS
Folsom ranks third and Oceanside fifth in Cal-Hi Sports' latest ratings.  The computer service calpreps.com gives Folsom a 71 rating and Oceanside 65.9.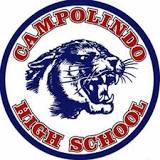 El Capitan would seem to be the favorite against Campolindo, with a 59.5 rating to the Cougars' 49.7.
Cal-Hi's No. 1 (13-0 Concord De La Salle) and 2 (12-2 Corona Centennial) teams will meet in the Open Division championship.
North Coast champion  De La Salle has a 71.3 calprep.com rating.  Centennial is at 76.8 but has a 43-42 loss to national No. 1 Las Vegas Gorman and 28-18 defeat by Santa Ana Mater Dei, which the Huskies topped in a Southern Section playoff rematch, 27-24.
Division II pairs the Southern Section's Redlands East Valley, 14-1 with a 51.2 calpreps.com grade,  against the North Coast's Concord Clayton Valley, 15-0 and 54.9, respectively.
San Juan Capistrano St. Margaret, which eliminated Christian, 48-21, in the regional last week, takes a 15-0 record and 31.8 computer rating against Modesto Central Catholic, 11-3 and 41.4 in D-IV.
Central Catholic won a division mismatch in 2012, routing Santa Fe Christian, 66-7.
Copyright secured by Digiprove © 2014