Helix and La Costa Canyon are among 17 U.S. high schools to have two players selected in the 2013 National Football League draft.  Chandler, Arizona, led all high schools with three.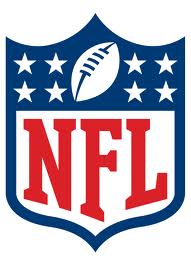 Boise State defensive back Jamar Taylor, in Round 2 by Miami, and Stanford tight end Levine Toilolo, in Round 4 by Atlanta, represented Helix.  Oklahoma wide receiver Kenny Stills, in Round 5 by New Orleans, and San Jose State tackle David Quessenberry, in Round 6 by Houston, represented La Costa Canyon.
A total of 236 different high schools contributed to the 254 players selected in the seven rounds of the draft, according to the NFL communications department.
Thirty-nine states as well as Australia, Canada, England, Estonia, and Ghana had players chosen.
California and Florida each had 27 players named, followed by Texas (25), Georgia (20), South Carolina (13), Ohio and Louisiana, 11 each.
South Carolina had the most players per capita, with 1 player selected for every 355,798 residents.  Louisiana, Delaware, Georgia, and Kansas followed the Gamecocks.
THREE AZTECS
Tight end Gavin Escobar of Rancho Santa Margarita was the first San Diego State player taken, in the second round by Dallas.  Defensive back Leon McFadden of Bellflower St. John Bosco went in the third  round to Cleveland, and  wide receiver Brice Butler of Norcross, Georgia, was named in Round 7 by Oakland.