So shocked were San Pasqual defenders they just watched.
Cathedral's Jack Onstott ran 98 yards with an intercepted pass and brought a stunning conclusion to the Division I, San Diego Section championship game.
It was the most thrilling finish since…since Auburn beat Alabama with a 99-yard field goal return a week ago.
But Cathedral's three-overtime, 37-31 victory over the school from Southeast Escondido was just as sudden and more final and maybe a little more emotional.

Onstott, just a junior, has next season to look forward to.
But the Dons' linebacker ended this season and the careers of many players on the field at Qualcomm Stadium, seniors on both sides of the ball who most likely strapped on a helmet for the last time.
Scoreboard be damned, both teams were winners.
Remember it, guys, and take the experience with you through life.
ADMISSION SLOW, AS USUAL
It happens every year and it will happen again, because the host CIF either does not care, is unaware, or will forget the annual long lines for tickets when the 2014 championships are played.
Kirk Kenney, who wrote a sidebar to yesterday's three games for U-T San Diego, noted that ticket windows at Gates B and D did not open until 50 minutes before kickoff to St. Augustine's 49-0 victory over Mission Bay.
At  10 a.m., an hour before kickoff, I noticed a line that extended from Gate F to Gate H, at least 200 yards long and three and four deep of mostly Saints boosters waiting for the three ticket windows to open.

Peevish fans were patient, although a mob  gathered near the windows.
"They should have opened the gates at eight-thirty," noted one of the yellow-jacketed ushers.
Perhaps there was a concern for expense, as far as paying the stadium rental, ushers, security, and ticket people.
That being said, the CIF appeared penny wise and pound foolish. 
I know of at least two people who paid $10 to get into the parking lot, then saw the line at Gate B, long but much shorter than Gate F, and turned around and went home.
Why piss-off the customers?
IT'S A CIF TRADITION.
Exasperating admission delays at CIF playoff events are not unusual.  They're typical.
Two vintage examples:
Writer Nick Canepa and fellow San Diego High pal John Buscemi were so frustrated at the line leading to the only ticket booth, they climbed a fence to get into Balboa Stadium to watch the 1966 CIF track finals.
The meet drew a nice crowd of about 6,500 and should have been easily accessed.
"We still missed Doyle Steel's national high school long jump record (25 feet, 5 inches)" said Nick.
POST KENNEDY
The semifinal playoff between No. 1 Escondido and No. 2 Kearny in 1963 had been postponed a week because of President Kennedy's assassination.
The extra week created a buzz. 
One ticket window, on the West side of Balboa Stadium, was open the night of the game. 
I remember looking out from the top level of the Stadium press box in the second quarter. 
The line of potential ticket buyers went all the way down the alley that separated Balboa Stadium from San Diego High.  The line stretched almost to Russ Boulevard, at least 300 yards away.
The estimated Kearny-Escondido crowd of 17,000 still is a public schools record for the San Diego Section, established in 1960.  Crowds as large or larger were common years before.
HOW GOOD ARE THE SAINTS?
Mission Bay, 12-1 and on a roll, was overmatched against 10-2 St. Augustine in the D-II final.  In more ways than one.
That was evident before the game.  The Saints dressed 68 players compared to the Buccaneers' 42.  The Saints had almost 50 cheerleaders to the Bucs' 30.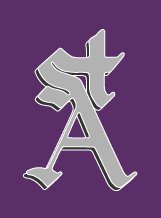 The all-boys Catholic school also presented an impressive pep band and was supported by the 200-strong student group, usually visible in the raucous area known as "The Pit" at home basketball games.
The Saints might get some support for a state bowl series invitation if they would schedule some strong, out-of-area opponents in the nonleague season.
Same for San Pasqual and other top San Diego Section programs with outstanding records against mostly local competition.
Oceanside annually takes on a tough nonleague schedule, including big shots from north of San Diego County, and gets respect from Cal-Hi Sports and other statewide publications.
HAUSER DELIEVERS AGAI N
I thought Oceanside would beat Mission Hills in their rematch.  The Grizzlies' 36-14 victory was no fluke and certainly a validation of their 30-6 win over the Pirates in the regular season.
Their coach, Chris Hauser, has an almost manic sideline persona but is taking his place among the best.
Hauser is 115-55-2 in 16 seasons at Vista and Mission Hills, with two championships and five appearances in the finals.
And give it up for the community of San Marcos, which has two teams that reached the finals.  The 9-4 San Marcos Knights will meet 11-1 Christian in the D-III finals Saturday night at Mesa College.
Christian deserves state bowl consideration but should be in Division IV.
QUICK KICKS                                                                                                                           
Sean Doyle has spent twenty-eight years as a player or  coach at Cathedral and has coached the Dons to an 8-0 record in championship games…St. Augustine has a strong connection with the San Diego Chargers…sophomore linebacker Quinn Seau is Junior's nephew, and sophomore linebacker Frank Buncom IV is a grandson of Frank, who was a linebacker on the Chargers' 1963 American Football League championship team…the younger Buncom also serves as the school's "commissioner/athletics"…major league prices were en vogue at concession stands…a pair of hot dogs and a bottle of water destroyed most of the $20 bill I proffered…the two, $8 wieners passed the gastronomic grade test, but with not much to spare….
Copyright secured by Digiprove © 2013