Sixty-four playoff teams became 32, but the action was more like an 11th regular-season game, everyone awaiting the real postseason.
It all should change this week, with Open Division competition beginning in the quarterfinals and with some decent offerings.
Eastlake (7-3), seeded fifth in the Open, visits No. 4 Mission Hills (8-2).
Division I sends 6 Vista (6-5) to 5 St. Augustine (5-5).
D-IV  has 4 University City (7-4)  at 5 Castle Park (7-3), and 3 Classical (9-1) goes to 2 Calexico Vincent Memorial (9-1) in D-V.
QUESTIONS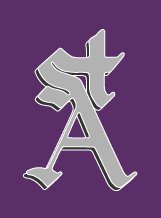 –Has St. Augustine recovered enough from mid-season injuries and a loaded schedule to stop rising Vista, which has outscored its last two opponents, 76-21.
–What's with Oceanside, averaging a touchdown less a game in its last three, after averaging 37 points in its first seven?  The 'Side labored  in a 28-14 win over Carlsbad in Week 8 and take on the Lancers again.
–Can 9 seed  Francis Parker pull off the longest of long shots against 1 seed Hoover in D-III? Always low in  numbers, the Lancers, struck by a veritable tsunami of injuries,  morally  forfeited a mid-season game to Morse. They bounced back and were impressive in a 41-21 win over 8 Monte Vista.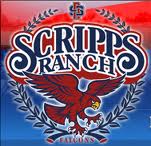 –Will Scripps Ranch have another kookie comeback up its sleeve when the No. 11 Falcons take on almost-neighbor Rancho Bernardo, the 3 in D-III?  Coach Joe Meyer's birds of prey were out of it, 20-0, at 6 Valley Center, then scored 27 points in the final 8:47 to win, 27-20.
–Can Madison  run the table after 3 losses to start the season?  The Warhawks have won their last seven and take on Point Loma, which they rousted, 36-14, for the Western League championship two weeks ago.
–Is 9-1 San Marcos to be discounted or is Mission Hills that good?  The Knights took a 55-13 shellacking from the Grizzlies two weeks ago and now meet 6-5 Lincoln, whose Hornets are up and down but pack a sting.
UPSETS?
Favorites won 70 per cent of first-round games, 14 of 20.  Seeds 1 through 5 escaped disaster.  Most significant reversals were by Scripps Ranch and Morse,  which topped 6 Bonita Vista, 14-7, in overtime in another 6-11 game.

Buying or selling?  No. 5 Granite Hills (8-3) at No. 4 Fallbrook (7-3) in D-III.  The East County Eagles have scored 159 points in their last three game and are averaging 38.8.
Buying or selling? No. 10 La Jolla (6-5)  at 1 Christian (10-0) in D-III.  The Vikings look overmatched against the powerful Patriots, but La Jolla has scored 121 points in its last two games and is averaging 39.
Copyright secured by Digiprove © 2014